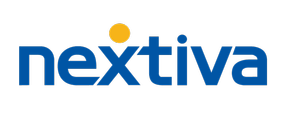 The transition to the cloud has never been easier with SIP Trunking
Now is the time to switch to Nextiva
Nextiva SIP Trunking
Business phone service for every organization
<div><!-- [et_pb_line_break_holder] --> <div style="text-align: center; padding-bottom: 10px; border-bottom: solid 1px #ccc;"><!-- [et_pb_line_break_holder] --> <div style="padding-bottom: 15px;"><i class="fal fa-paper-plane" style="font-size: 52px; color: #5db0e1;"></i></div><!-- [et_pb_line_break_holder] --> All the basics<!-- [et_pb_line_break_holder] --> <h3 style="padding: 0 0 10px 0; color: #5db0e1;">SIP Metered Plans</h3><!-- [et_pb_line_break_holder] --> </div><!-- [et_pb_line_break_holder] --> <ul class="fa-ul" style="list-style: none; padding-top: 15px;"><!-- [et_pb_line_break_holder] --> <li style="padding-bottom: 15px;"><span class="fa-li"><i class="fal fa-lg fa-check" style="color: #5db0e1;"></i></span>No Setup Fees</li><!-- [et_pb_line_break_holder] --> <li style="padding-bottom: 15px;"><span class="fa-li"><i class="fal fa-lg fa-check" style="color: #5db0e1;"></i></span>All The Features</li><!-- [et_pb_line_break_holder] --> </ul><!-- [et_pb_line_break_holder] --></div>
<div><!-- [et_pb_line_break_holder] --> <div style="text-align: center; padding-bottom: 10px; border-bottom: solid 1px #ccc;"><!-- [et_pb_line_break_holder] --> <div style="padding-bottom: 15px;"><i class="fal fa-fighter-jet" style="font-size: 52px; color: #5db0e1;"></i></div><!-- [et_pb_line_break_holder] --> Most Popular<!-- [et_pb_line_break_holder] --> <h3 style="padding: 0 0 10px 0; color: #5db0e1;">SIP Unmetered Plans</h3><!-- [et_pb_line_break_holder] --> </div><!-- [et_pb_line_break_holder] --> <ul class="fa-ul" style="list-style: none; padding-top: 15px;"><!-- [et_pb_line_break_holder] --> <li style="padding-bottom: 15px;"><span class="fa-li"><i class="fal fa-lg fa-check" style="color: #5db0e1;"></i></span>No Setup Fees</li><!-- [et_pb_line_break_holder] --> <li style="padding-bottom: 15px;"><span class="fa-li"><i class="fal fa-lg fa-check" style="color: #5db0e1;"></i></span>All The Features</li><!-- [et_pb_line_break_holder] --> </ul><!-- [et_pb_line_break_holder] --></div>
Cost savings
Save money while growing your business
Significantly decrease your company's communications costs by adding SIP trunks to your existing PBX equipment with instant deployment in the cloud. Instantly convert traditional phone system to IP-based communications. Enjoy all-inclusive pricing that eliminates per-minute and per-trunk charges. Keep your existing PBX equipment and incur no capital costs.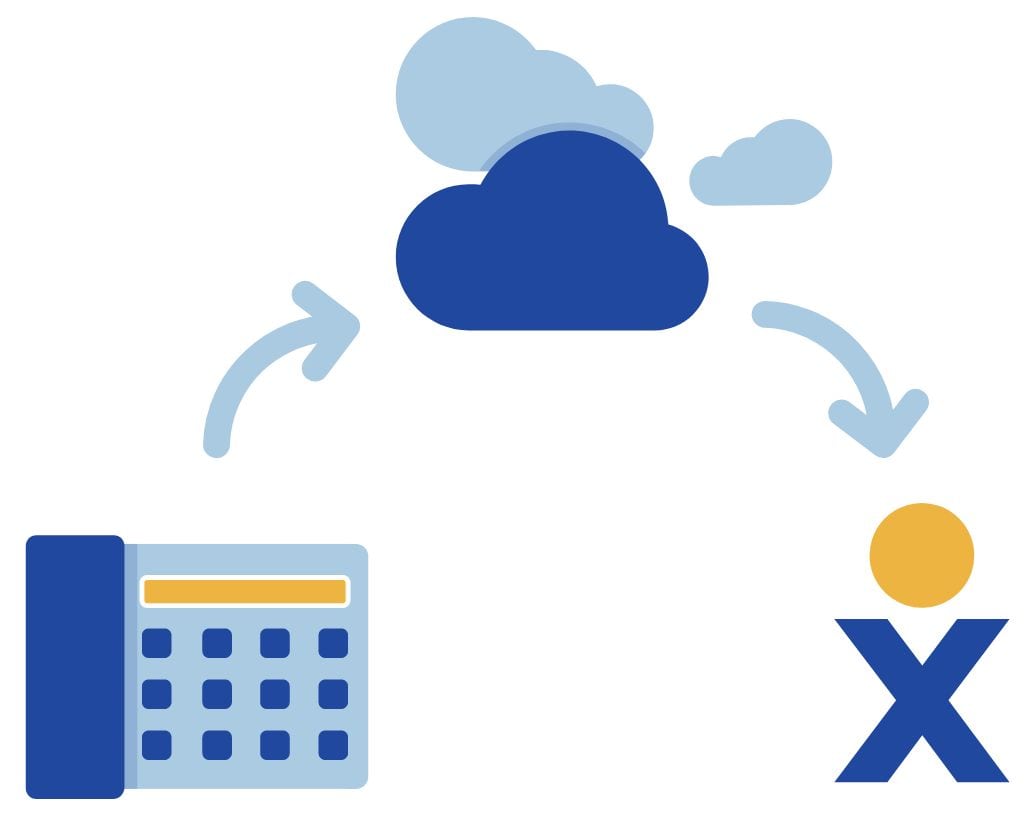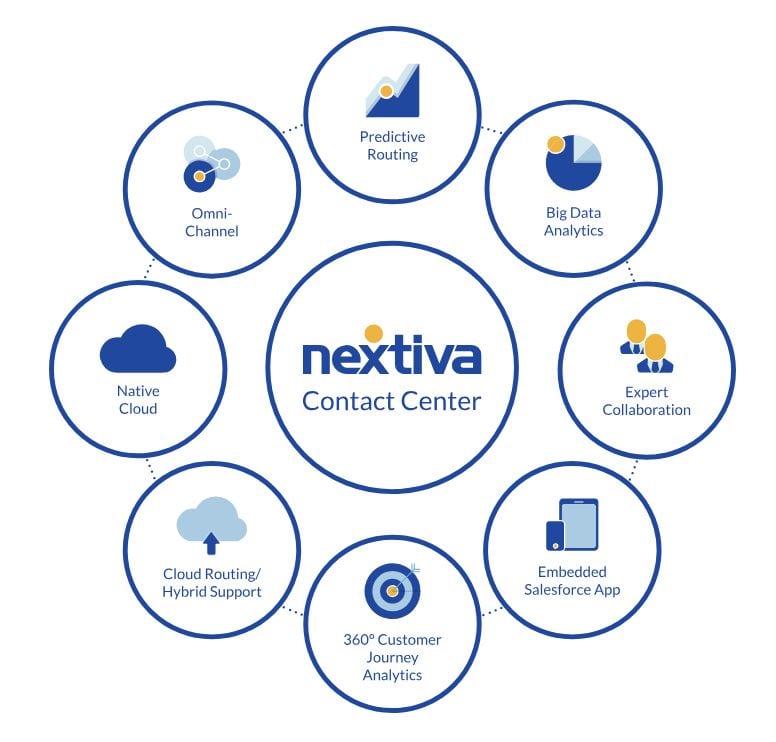 Omni-channel solutions
Communicate on every channel with Contact Center
With Nextiva Contact Center plans, voice, email, and chat are managed and administered in one portal to eliminate siloed voice and non-voice interactions. Interactions for all channels are stored together, eliminating the need for multiple tracking tools.
Powerful automations
Maintain business continuity
Nextiva brings you much more than a business phone service.
Route your calls to alternate numbers, regardless of their system
Utilize automatic call rerouting, load sharing and failover procedures
Instantly burst your service response in the event of high call volume
Complete scalability
Scale your communications as you grow
As the size of your company and call volume changes, adjust SIP trunks as needed to support local, toll-free, long distance and international calls.No limitations for the number of trunks or lines you can add. Gain feature-rich HD quality phone service with messaging and video. Easily port your number and information from your previous provider.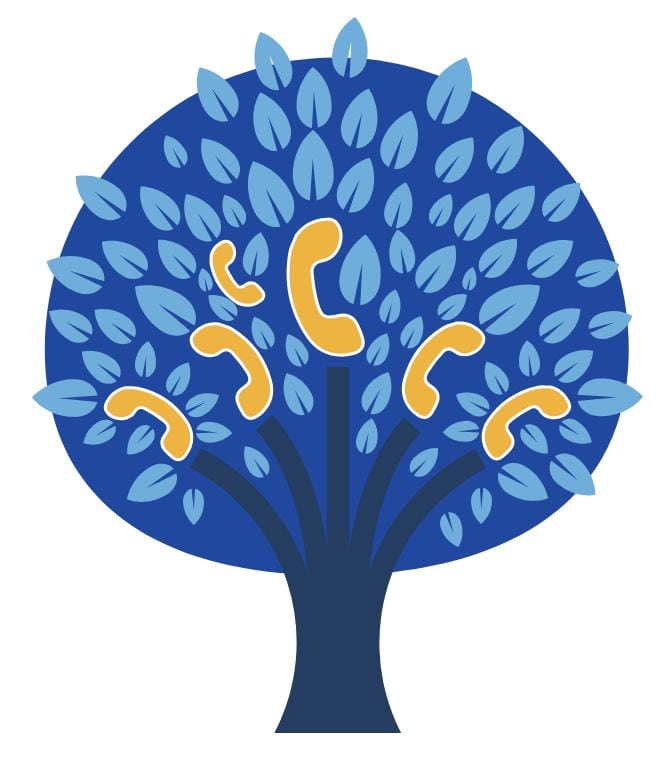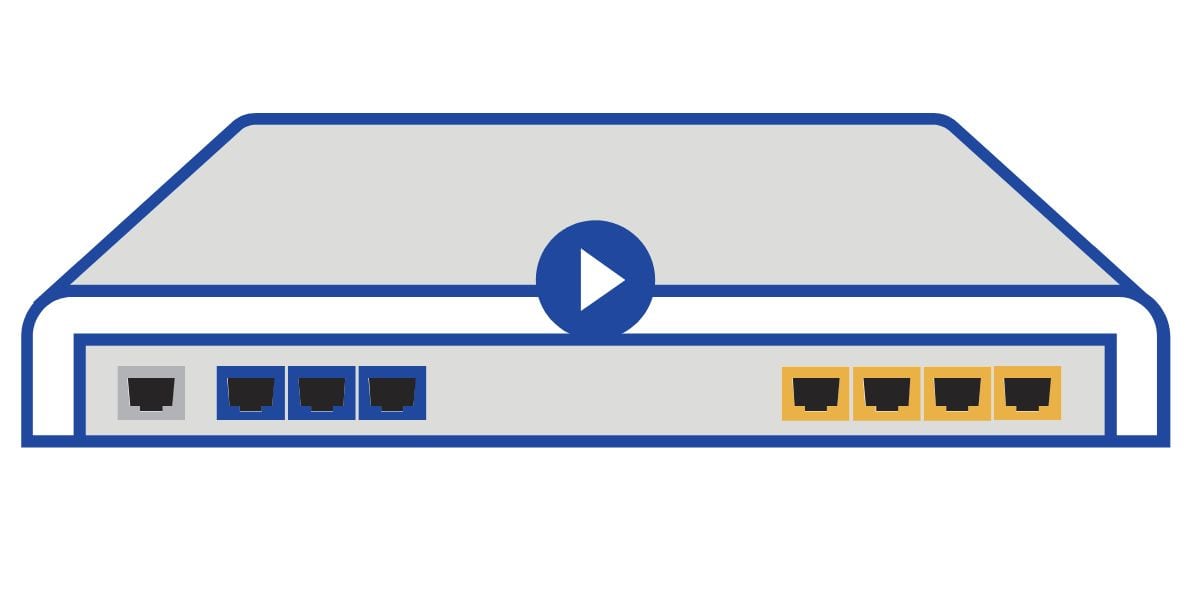 Easy administration
Use AudioCodes Mediant ® (E-SBC) to integrate with any PBX
This hardware solution also includes a Power over Ethernet switch to connect SIP-enabled phones for use in a blended SIP trunking environment. With the AudioCodes SBC, you can easily convert your traditional PBX phone system to IP-based communications without having to purchase costly new equipment. Up to 100 maximum signaling sessions. TLS, SRTP, HTTPS, SSH, client/server encryption & authentication. Interoperability for full SIP transparency. Easy administration & management.
All-in-one communication platform
Add more products to add more power
Combine Voice with other Nextiva products to grow their impact exponentially. Collect data at every touchpoint across the system, trigger powerful workflow automations, gain insight that everyone in your organization can leverage, and build amazing relationships with your customers.